GOLF HEAD COVERS FROM PRG ORIGINALS
Driver covers, fairway covers, rescue covers, putter covers & alignment covers
THE STORY OF ORIGINALS HEAD COVERS
Northern Ireland: small in size but big in reputation. This land of myth, legend, outstanding natural beauty and, of course, 'the craic' is a country like no other: home to sacred shamrocks, epic St Patrick's Day celebrations and the famous Giant's Causeway on the Antrim coast, built by giant Finn MacCool to take him across to fight Scottish giant Benandonner, a battle that never actually took place.
If the land itself is rich in folklore and legend, then so too is its golf, with mighty links like Royal Portrush and Royal County Down revered the world over for their test and beauty, the latter nestling in a heavenly spot "where the Mountains of Mourne sweep down to the sea" – a golf setting like no other. Major champions galore have walked these hallowed fairways; many more will do so in the years to come.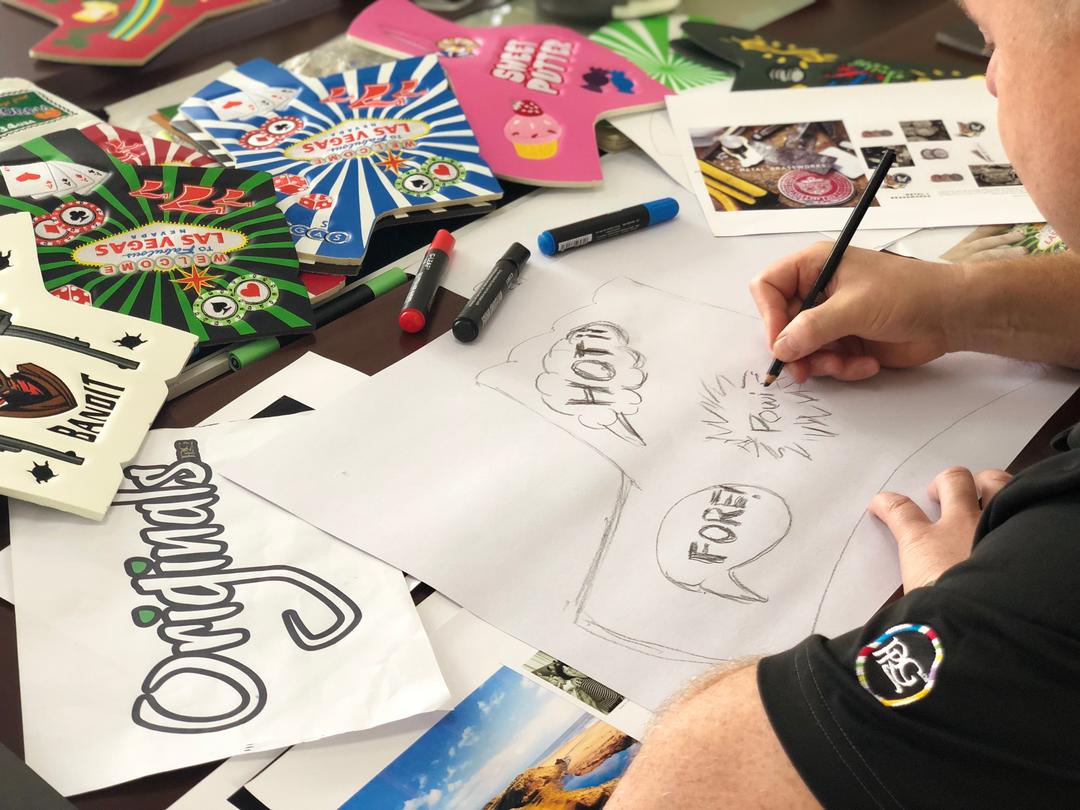 It was into County Down's rich golfing heritage that the PRG brand was born in 2006. 
13 years on and PRG now works with some of the biggest names in the golf on private-label products, as well as some of the largest corporate companies and resorts; Offering the most comprehensive range of bespoke accessories in the game.
For 2019, PRG has launched Originals. A limited-edition range of custom designs for the general market.

Utilising all our know-how creating the finest golf accessories for the world's best courses and events, PRG has now produced a unique range of accessories using original designs, where luck is included as standard 
BE INSPIRED. BE LUCKY. BE ORIGINAL.