*COMING IN OCTOBER 2020! - NOW TAKING ORDERS!*
Jones Sports Company has crafted iconic single strap carry bags for the game of golf since its founding in 1971. The Portland, OR brand has long sought to simplify the golf bag, ridding it of frivolous design and unnecessary clutter, to create a bag that players truly enjoy carrying. Jones is dedicated to recreating vintage flair and capturing nostalgia, all the while paying tribute to the legacy of the game by utilising pure and traditional designs.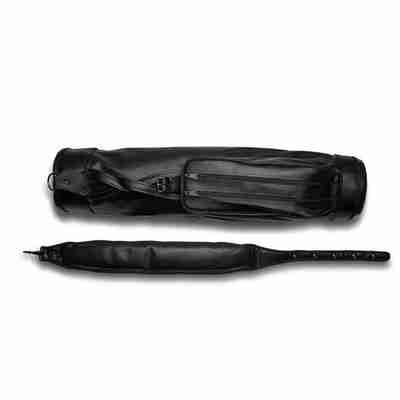 ORIGINAL CARRY BAGS
The classic unstructured body and single strap maintains the traditional Jones design while the sleek black design brings in additional style to the bag.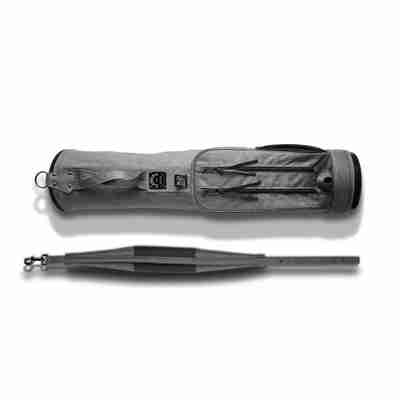 PLAYERS CARRY BAGS
The Players Series bag embodies the Jones motto by naturally appealing to those who prefer to experience the course on foot.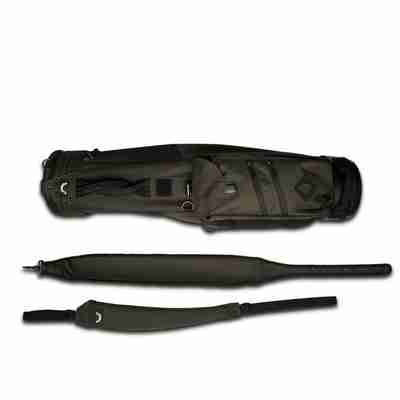 UTILITY ROVER CARRY BAGS
The Utility Rover™ bag is designed to combine the simplicity of the popular Players Series carry bag with the innovative aspects of the Utility Series bags.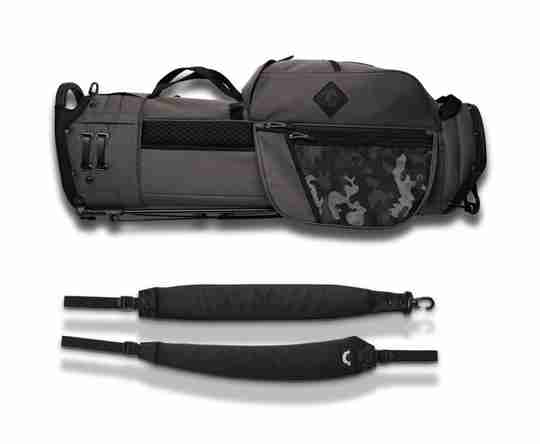 JONES X GREYSON UTILITY TROUPER
Introducing our latest collaboration with Greyson Clothiers. The Jones Trouper Stand Bag featuring Greyson's signature camouflage accents is the first Greyson collab offered with an embroidery option. 
A larger 5-way top provides ample room for 14 clubs and oversized grips. The new easy-grab handle combined with the improved stand function makes for effortless handling and lifting. Simplified double shoulder straps and added lumbar cushion help stave off fatigue and keep you fresh for another 18.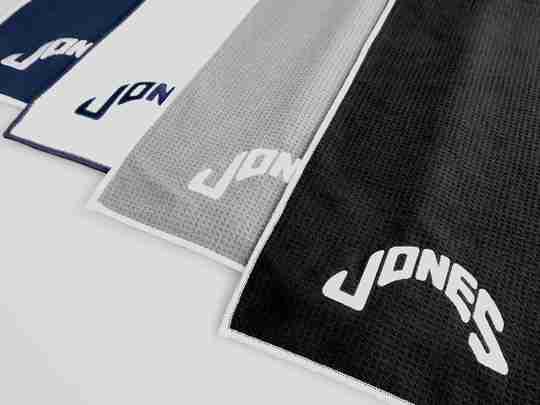 Jones Caddy Golf Towel
Available in Black/White, White/Black, Navy/White, White/Navy, Grey/White
Aqua-Lock Caddy Tour Towels are demanded by Tour players and their caddies, these premium pro-tour size microfibre golf towels exceed professional Tour standards and outperform any other towel in golf. These premium towels are gentle enough to be used to clean and polish glasses, plastic, chrome and other delicate surfaces without scratching. Hand or machine wash in cold water with mild detergent.
Jones embroidered logo in two corners
Pro Tour-size 22" x 44"
Waffle-textured towels are super absorbent
Aqua-Lock system holds 400% of its weight in water
Non-abrasive and virtually lint free
SHAG BAG / COOLER
How do you improve the classic shag bag? Insulate it…and that's exactly what Jones did!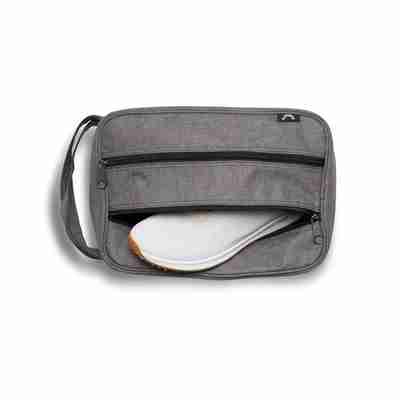 SHOE BAGS
Transport your shoes in style with Jones Classic Shoe Bag in new heathered colors.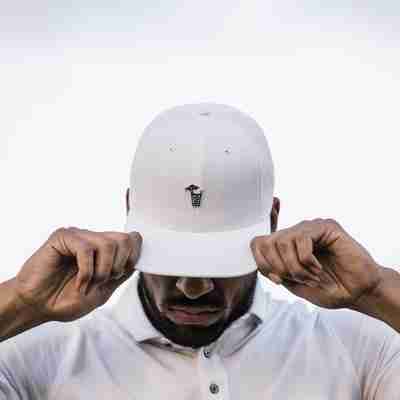 HEADWEAR
The comfortable Jones snapback features a wool blend, structured crown, flat bill with a classic snapback.

Join the CLUB for new videos, discount codes, and more!