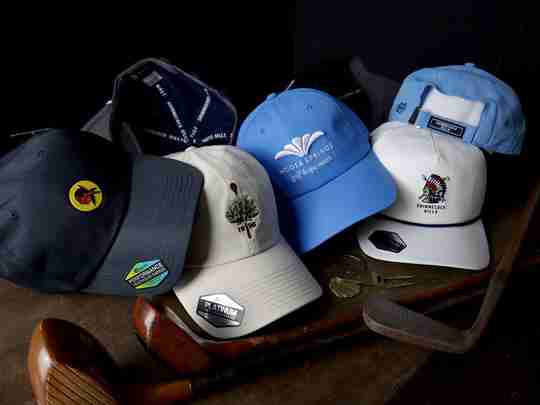 FULLY CUSTOMISED CAPS WITH YOUR BRAND?
Customised headwear is a great way to add individuality and a touch of flair to your brands headwear. Caps can be customised by selecting from the following decorating options: traditional or 3D embroidery, woven badge, TPU badge, inner piping print, decorated closure buckles, woven strap & sweatband labels, sandwich labels and multiple logoing on areas of the cap not otherwise possible with traditional in-house embroidery. 
Our in-house graphic design team is on hand to assist with artwork creativity to suit your requirements. All you need to do is simply select the style of cap, fabric & decorating options and leave the rest to us!
CUSTOMISED BEANIES WITH TEXT AND BADGE?
38º South offer customised knitted beanies which will be available in multiple styles.

Custom beanies are knitted with your club text across the middle, come with the option of a woven or leather badge option on the cuff, and the ability to add a colour coordinated pom pom on top.
There is an extensive yarn colour range which can be knitted into different patterns such as cable knit.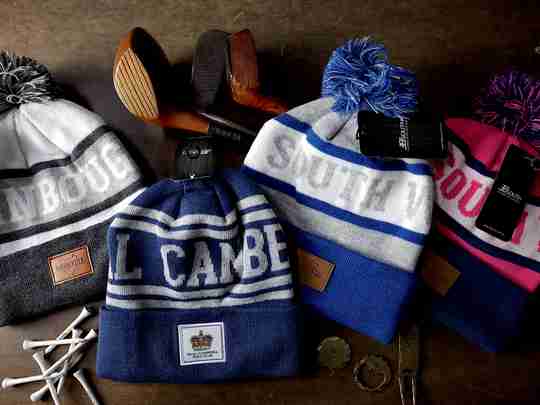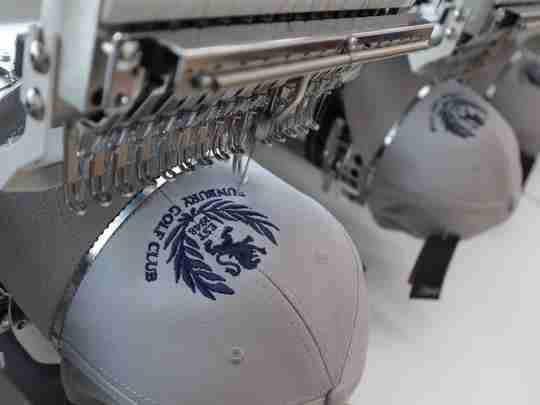 ADD A LITTLE BLING TO YOUR HEADWEAR!
OUR HEADWEAR CAN BE CUSTOMISED WITH EMBROIDERY, WOVEN BADGES OR TPU BADGES
We have in-house embroidery machines giving us the ability to customise you headwear upon request. Have your headwear branded with your own logo with no minimal quantities.
We can also brand your headwear with alternative decoration such as a woven badge or a TPU badge which gives the product a real WOW factor and retail look, minimal quantities apply.
Join the CLUB for new videos, discount codes, and more!